Two Rivers Kinders Discover the Wonders of Wetlands at Boone Presbyterian Church
Kindergarteners from Two Rivers Community School watch in awe as Doug and Connie Hall show them all the life that lives in the newly constructed stormwater wetland behind the Boone Presbyterian Church.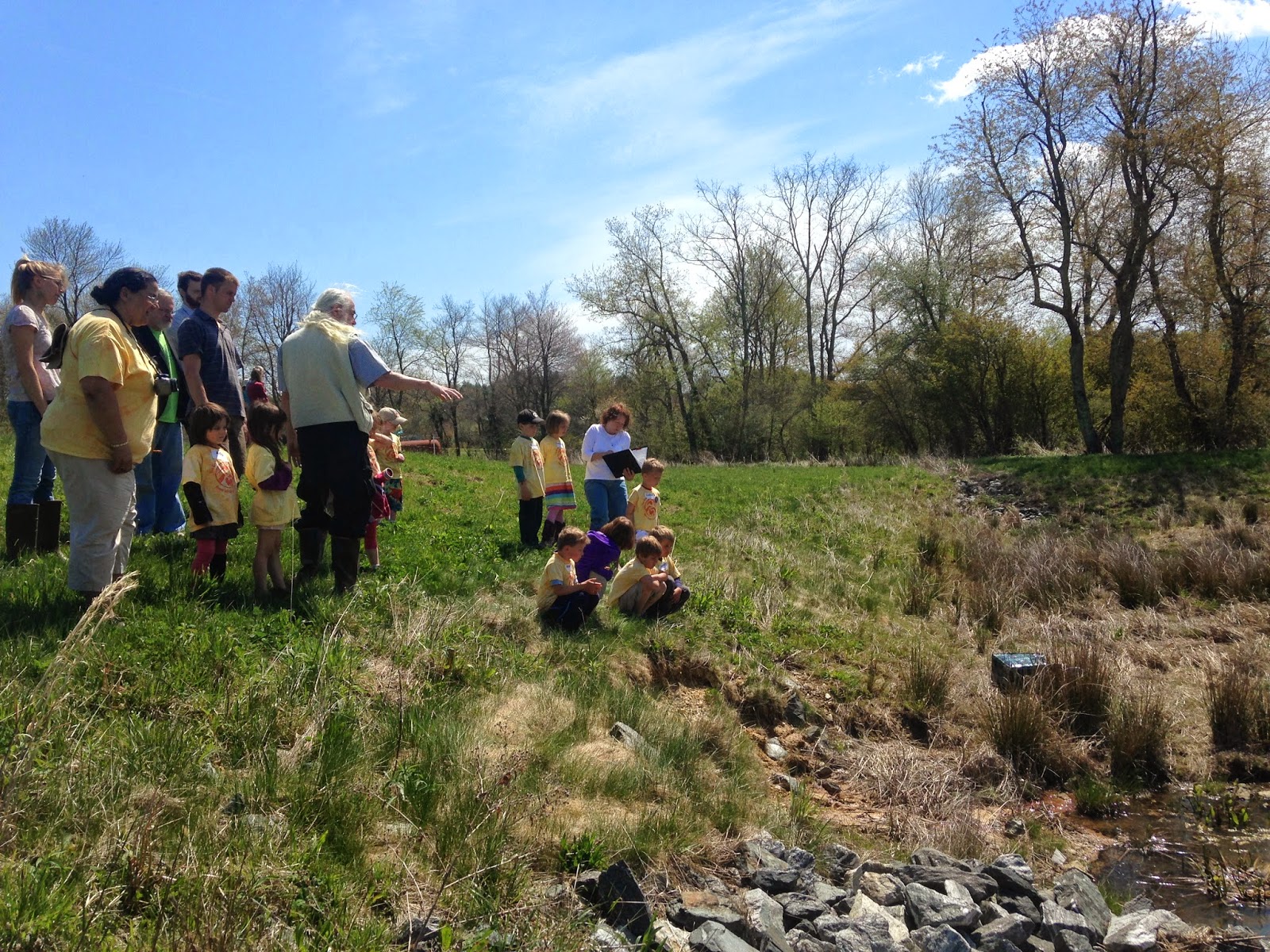 There are thousands of tadpoles – American Toad, Pickerel, Bullfrog, and Wood Frog – throughout the pools of the constructed wetland. Adult Red-Spotted Newts were also found throughout the pools.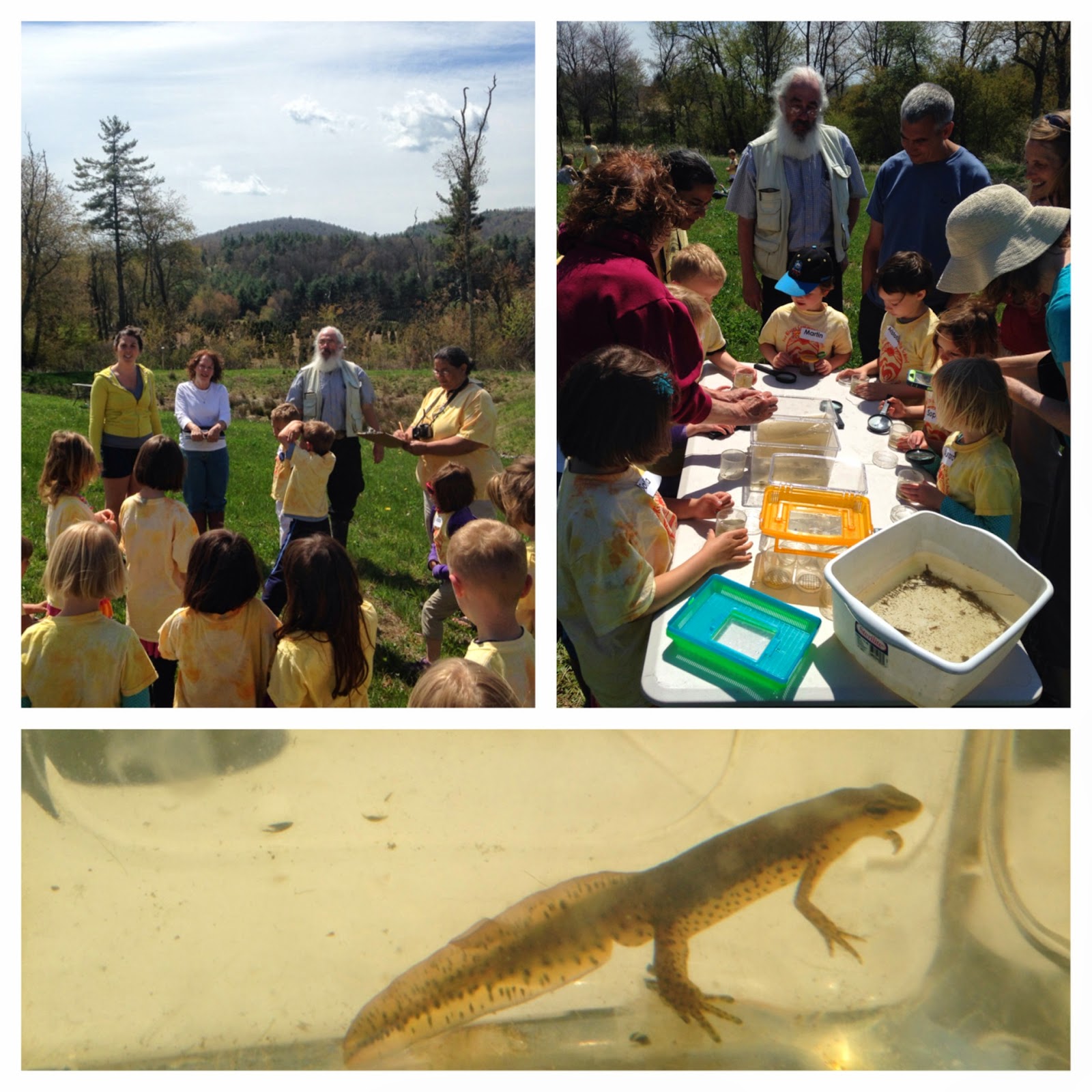 Volunteer Emily Sutton shows off a dragonfly larvae to the kids while the thousands of American Toad Tadpoles thrive in the shallows.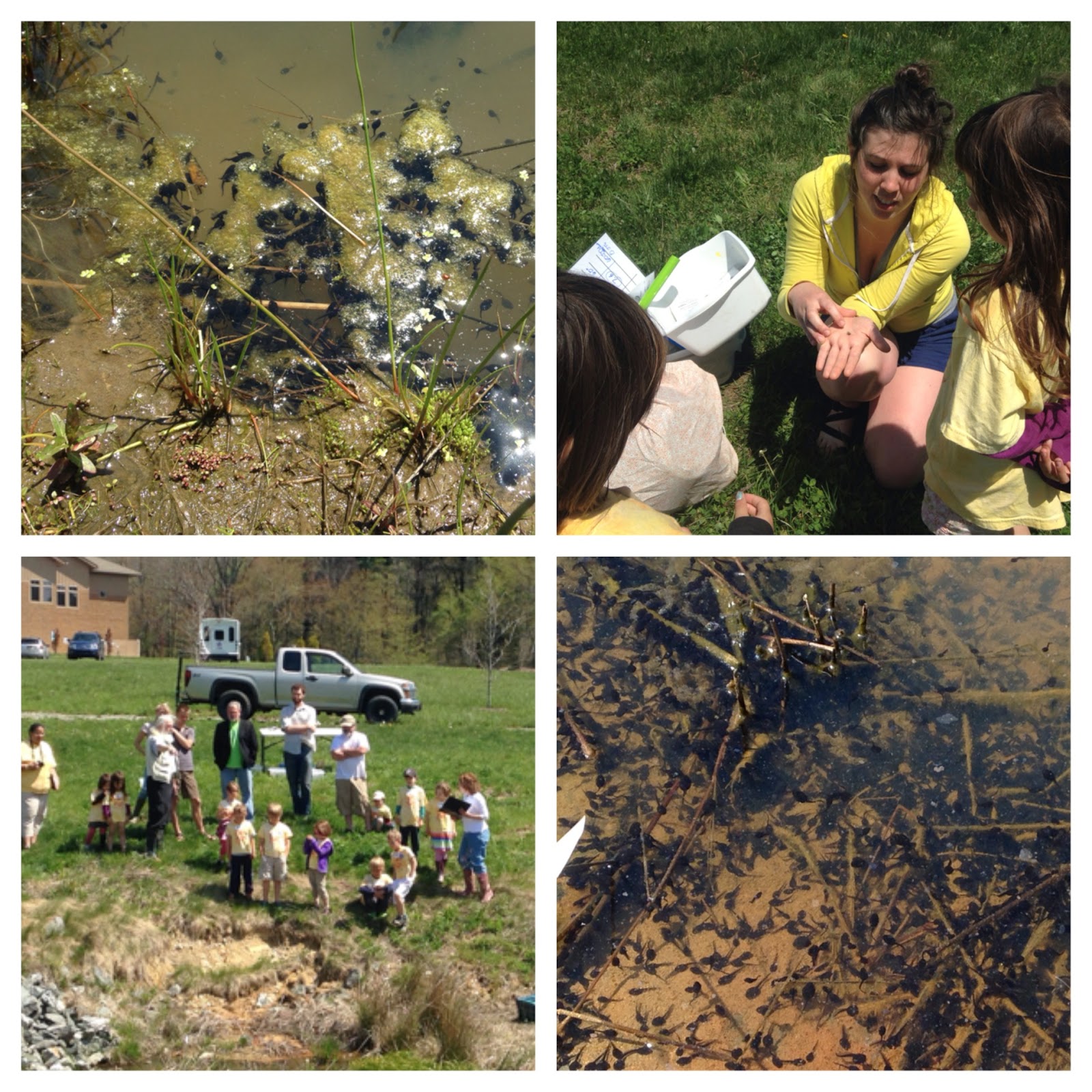 The vegetation planted in the wetland was all grown from seed in the Boone Stormwater Wetland Floating Islands that the Cooperative Extension cares for throughout the growing season.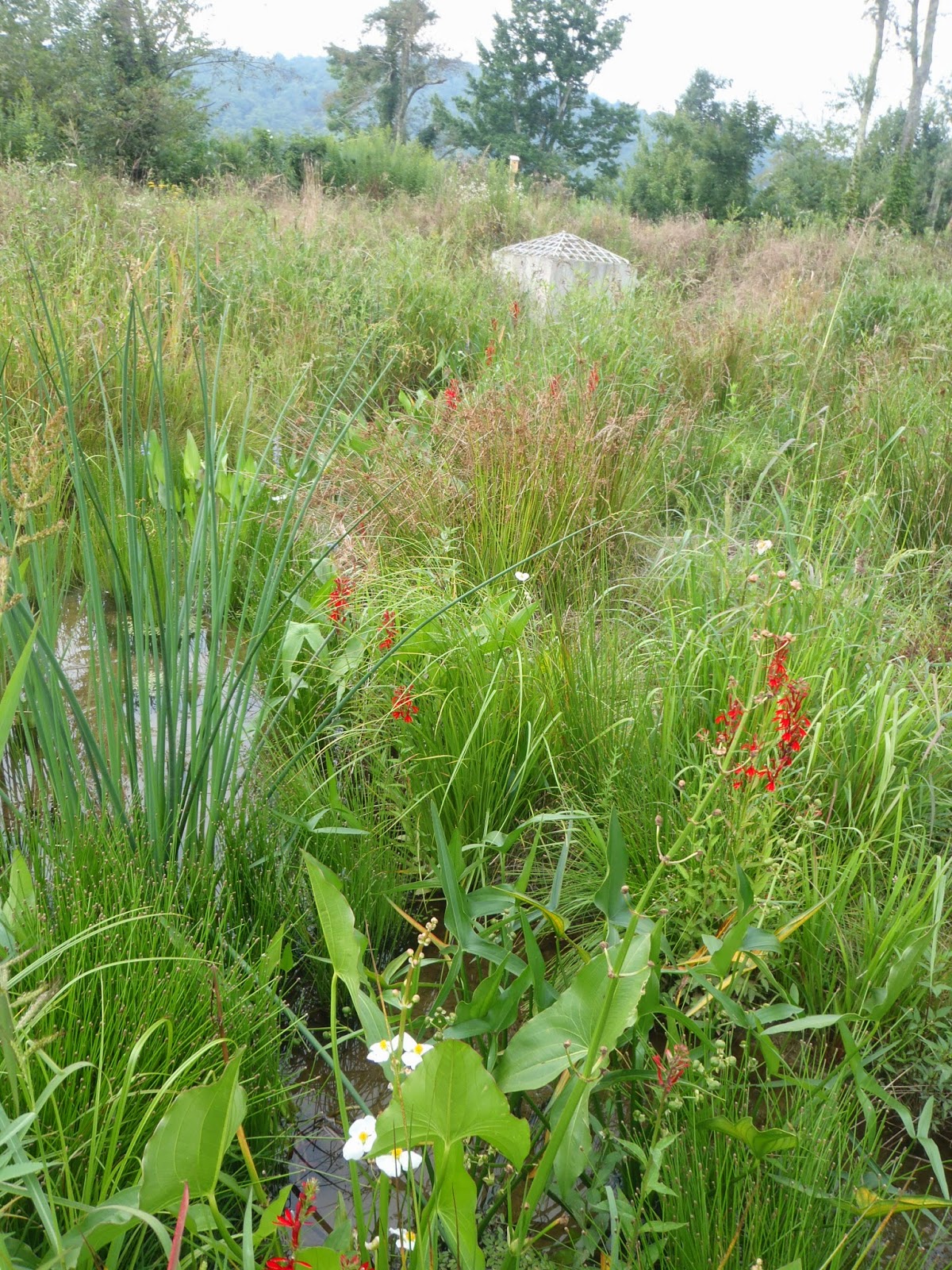 The constructed stormwater wetland and the First Presbyterian Church of Boone captures and mitigates over eight acres of impervious surfaces including rooftop, parking lots and driveways. Since construction and planting, there has been numerous programs for youth to learn hands-on methods to protect water quality and the importance of habitat for wildlife.