Poultry Slaughter and Processing Workshop
Poultry Slaughter and Processing Workshop:  April 21, 2017 9:15-5:30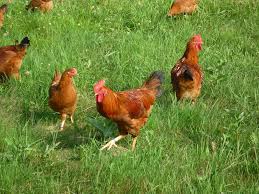 The Appalachian State University Sustainable Development Farm and the Watauga County Extension Service will be offering a poultry slaughter and processing workshop on Friday April 21, 2017. The class will be in Fleetwood off of Watertank Road at the ASU Sustainable Farm. There will be 10 spaces available for interested farmers to get some hands on experience and to see the Mobile Processing Unit that is available for use by local farmers. Students will also be joining us. Dr. Doug Smith and Dr. Julie Northcutt from Clemson extension will be assisting in teaching with Dr. Anne Fanatico from ASU. Please call the Watauga Extension Service to reserve your spot (828-264-3061).
9:00 Farmer Registration
9:15 SD farm MPU
9:30-9:45 Introductions
9:45-11:45 Poultry Slaughter Instruction
11:45-12:30 Discussion of Poultry Slaughter and Small Farm Food Safety
12:30-12:45 Lunch (Bring your own)
12:45-2:45 Poultry cut up and deboning instruction
3:30-5:30 Poultry Packaging
Was the information on this page helpful?
This page can also be accessed from:
go.ncsu.edu/readext?458726