Community Supported Agriculture (CSA) Programs Serving Watauga County
Find this article at:
go.ncsu.edu/readext?591208
Community Supported Agriculture (CSA) Programs Serving Watauga County in 2019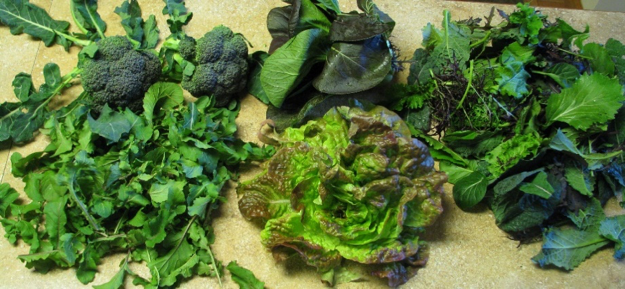 What is a CSA?
Making a living wage as a small farmer can be challenging. Fortunately, community members may take action to help support local farms. One business model that has become very popular, CSA programs, involves eaters becoming shareholders. Shareholders pay for a share of the harvest at the beginning of the growing season, which enables growers to purchase seed and start production without having to take out a loan. Then for around 20 weeks, they receive freshly harvested, seasonal produce and other farm products. Some growers help out by providing recipes along with the abundance.
Against the Grain Farm
A CSA membership with Against the Grain is $500 – $750, depending on the size. Each box will contain Certified Biodynamic and Organic produce with weekly pick-ups on Wednesdays in Boone (at Horn in the West, High Country Food Hub, or FARM Cafe), in Banner Elk (at Erick's Wine and Cheese) and at the farm. The main season runs May 29 through Oct. 9, with an optional fall add-on to follow. Meat add-on options are available. Email for more information: atgfarm@gmail.com
Creeksong Farm
Lasts for 20 weeks, beginning in late May, with several pick -up options. You may choose Tuesdays from 4:30–6:30 p.m. at the Agricultural Conference Center loading dock or at the farm in Creston, the Watauga farmers' market on Saturdays, or Wednesday afternoons between 4:30 and 6:30 p.m. at the Ashe County Farmers' Market in West Jefferson.
Pay a 50% deposit as soon as possible to reserve a space, with the total cost due by May 1st.
Full shares cost $500.00 and receive $25.00 worth of food each week.
Half shares cost $300.00 and receive $15.00 worth of food each week.
Vegetarian shares are available. On weeks when beef and/or eggs are included, vegetarian shares will get more produce to make up the difference in cost. Participants are allowed a one-week vacation credit for produce at the farmers' market.
Jeff and Betty Thomas, creeksongfarm@gmail.com, (336) 385-6302.
Daffodil Spring Farm
Certified animal welfare approved offering a half share of a variety of pork cuts such as sausage, thick-cut and small cut pork chops, picnic roast or ribs for $175, or a full share for $350. Available for pick up at the High Country Food Hub the first and third weeks of the month for four months.
North Fork Farm
Monthly pick-ups are available April 15–August 12, 2019. They offer a variety of beef, pork and chicken at a half share ($350) and full share ($600). You can pick up the meat at the Watauga County Agricultural Conference Center parking lot. North Fork Farm is Appalachian Grown certified.
Shady Grove Gardens
Flower Shares are offered weekly for the months of May–September. Pick-up at their nursery in Zionville on Wednesday or Thursday evening or in Boone at the High Country Food Hub on Wednesday. For more information, email them at sggarden@skybest.com.
Springhouse Farm
Certified organic offering a half share for $360, and a full share for $510.
You may pick up on Tuesdays at the farm in Vilas between noon and 6 p.m. Email: springhousefarmnc@gmail.com
Please let us know if there are other CSA programs that we have missed. margie_mansure@ncsu.edu