Hands-on Indoor Seed Starting Workshop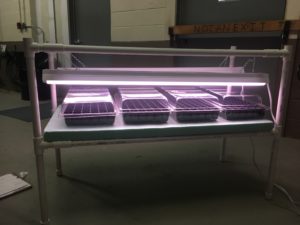 Watauga County Cooperative Extension will be offering an indoor seed starting workshop. The workshop will be held March 1st, 2017 beginning at 6:00 pm in the Watauga Agriculture Conference Center at 252 Poplar Grove Rd.
From 6:00-6:30 we will be in the classroom learning about types of seeds that can be started indoors, timing of sowing, methods of sowing, media types, ways to achieve moisture requirements, fertility, and most importantly light. Then from 6:30-7:00  we will do some hands on practice planting seeds indoors. We will plant trays of seeds that will be used for community gardening projects. Extra seed starting trays and moisture domes will be available to purchase for a small fee. From 7:00-7:25 will go back to the class to learn about different types of indoor seed starting shelves that are available to build yourself or purchase.
Then, for those interested in building an indoor seed starting shelf for a $75 material fee, you may assemble a light weight, easy to store shelf to take home. The fee includes 2 shop lights, bulbs, PVC and connectors for making the structure, and the lightweight sturdy foam board that will serve as the shelf, along with 4 professional 72-cell seed starting trays, 4 dome lids, and 4 trays to go underneath the seed trays to hold and catch water. Please see picture below. If you need to be able to start more than 4 trays of seed, 2 units can be purchased and they will fit on top of each other.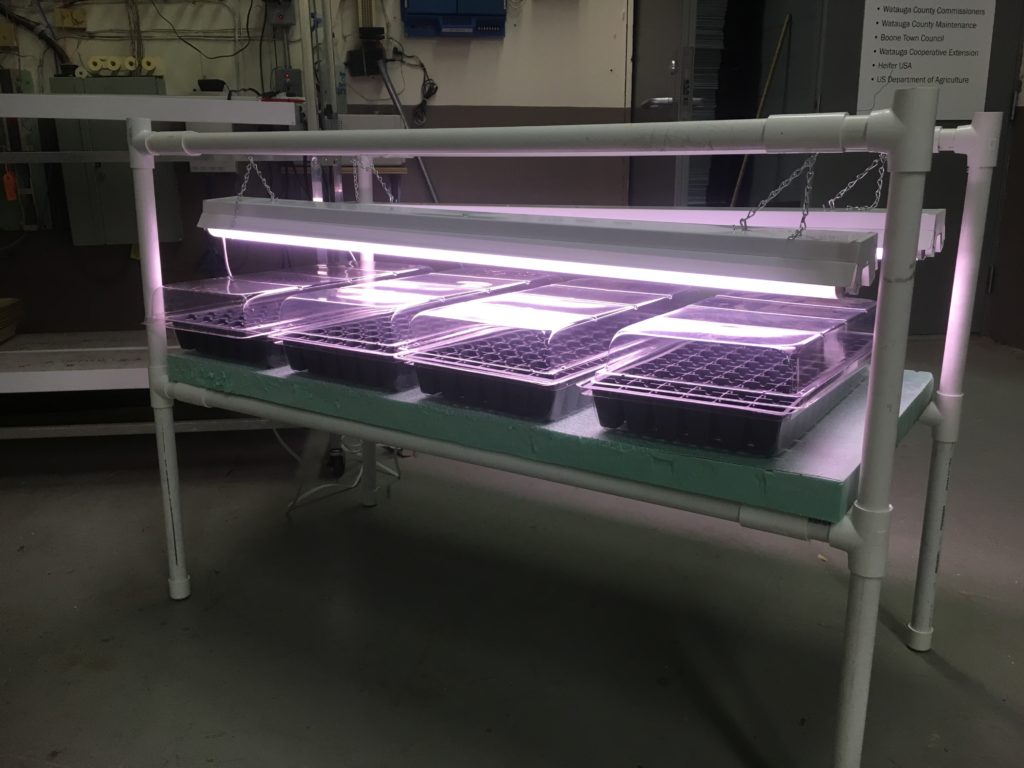 Please register by calling our office at 828-264-3061 or email paige_patterson@ncsu.edu. Please register by February 24th so that materials can be purchased. Payment of the $75 material fee for those wanting to build their own seed starting shelf can be mailed or brought to our office at 971 West King St, Boone by February 24th. Checks should be made payable to Watauga NCCES.
Was the information on this page helpful?
This page can also be accessed from:
go.ncsu.edu/readext?447284